The rapid growth of e-learning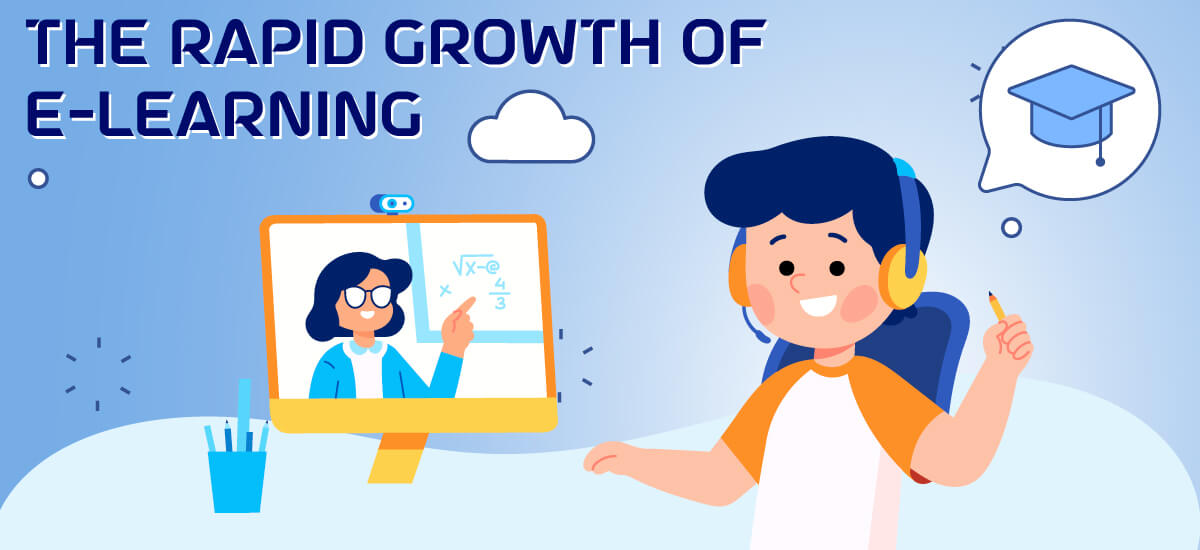 Over the last decade, e-learning has grown significantly as the internet and education have merged to provide people with the possibility to learn new skills. Online learning has grown more important in people's lives after

the COVID-19 epidemic. The epidemic has caused schools, universities, and businesses to operate remotely, which has resulted in an increase in the use of e-learning.
Most important advantages of E-Learning
Online learning is self-paced – Students who study online can set their own schedules rather than having to make personal sacrifices to meet teacher and traditional school attendance standards.
E-Learning is student-centered :  Student-centered learning (SCL), also known as learner-centered education, is a modern learning strategy that tries to put the students, rather than the professors, at the center of attention.
E-Learning is cost-effective : Schools that use E-Learning can anticipate saving 50 percent to 70 percent on overall training expenditures due to simplified logistics and lower travel costs, among other considerations.
E-Learning is environmentally friendly : E-learning courses use 90 percent less energy and emit 85 percent less CO2 than typical university courses on average.
Instant Career Advancement : One of the most significant advantages of online education is that it keeps you up to date with new knowledge derived from aspiring classrooms all around the world.
Quick Delivery : E-learning gives students speedier course delivery than traditional classroom teaching methods. To put it another way, learning time is decreased by 30 percent to 60 percent of what is normally necessary.
Consistency & Teacher Scarcity : In a traditional classroom setting, lecturers cling to their teaching methods, which are prone to errors. These problems are solved by e-learning, which provides standardized and consistent teaching.
E-learning Offers Personalization : We are all unique, and there will never be a single answer that meets everyone's needs. This is why, in order for students to better adapt to their chosen lessons, online learning provides a variety of learning techniques.
For more information, visit qrocity.com or email us at info@qrocity.com